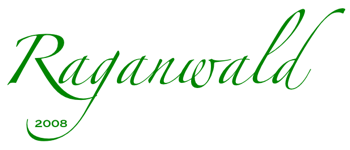 (
This is a snapshot of my old weblog. New posts and selected republished essays can be found at raganwald.com
.)
Cronic complaint
Further evidence that
the users are revolting
:
personally, i think, that the height of computing was 'cron'. you needed a report every morning, put it in cron. you needed to analyze data every week, put it in cron.

computing was supposed to automate. supposed to make everyones lives easier by helping the person. now look at it. walk into any corporate office and you'll see countless people (myself included) clicking on this and that to satisfy what the computer wants out of you. it feels like you are there to help the computer achieve uptimes, or defragged disks, getting rid of viruses, blocking ports, unblocking ports…

am i there to help the computer do it's job? or is the computer there to help me do mine?
Snarfed shamelessly from
Hooya
's comment on
Slashdot
.