Diversity
Here's a picture snarfed from Tim Bray's excellent blog,
ongoing
. It's
a bunch of people playing a game at a recent RubyConf
: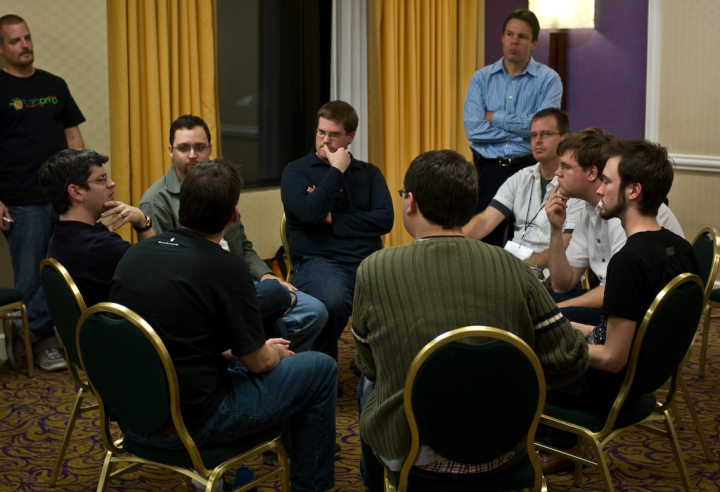 Notice the diversity? Me neither. And you
know
I'm not talking about the paucity of .NET aficionados in the room.
Of course, there's a long-standing and futile argument we can re-hash here. Something-something enrolment in CS programs at University. Something-something birds of a feather. Something-something everyone over a certain age is taking care of their children, not traipsing off to conferences on weekends.
I don't really have a suggestion here. I can't say with certainty that there is a problem here. But all the same… I confess that this picture saddens me.