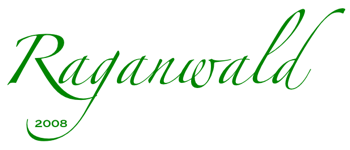 (
This is a snapshot of my old weblog. New posts and selected republished essays can be found at raganwald.com
.)
The "Python Paradox," Redux
The only way to get Ruby into the enterprise is if a strong champion threatens firings unless it happens, actually fires the first suspected saboteur and builds the first version of the new application outside the company in secret. It may sound extreme, but take it from a guy who's done six such applications at four organizations.

People generally love the Ruby language, which is why there are so many enthusiastic adopters when it's compared with other languages. When I recently spoke at the CUSEC conference I discovered that most of the college students either were working with Ruby or planned to adopt it. Either that, or they used Java because their university required it. Very few were interested in languages like Python, Perl, Java or C, except when it was required or could get them a job.

This has probably been the most overlooked "feature" of Ruby by most people advocating it: Young kids actually want to work for you if you build software in Ruby or Python, Erlang, Haskell or Lisp. To this new crop of programmers, languages like Java and C++ were written by stodgy old blowhards who would much rather build hardware than languages. The young programmers were forced to grunt through poorly taught classes in Java or C++ that had more to do with learning each language's esoteric syntax than with the actual material in question. Ruby and friends are the languages they learned for fun: to play around with interesting ideas and to use when they hang out with friends online.

When considering in what language to write your next project, remember that your primary goal is not arbitrary technical concerns such as performance or scalability, but rather whether you can maintain a solid stable of smart developers long enough to make the project successful. Ruby's popularity and lovable ways can attract smart, eager people to your firm, even if the project is something boring on which they normally wouldn't want to work.